Miter/Notcher 3 with Base Clamp Adapter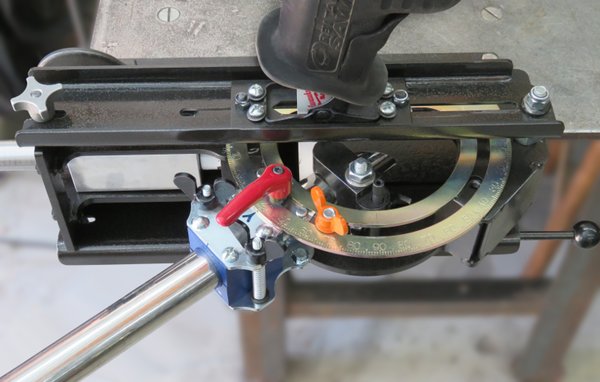 Miter/Notcher 3 with Base Clamp Adapter
For ordering information, please call 360-379-0115.
When you purchase an Angle-Rite® cutting attachment, you enable your Angle-Rite® Clamp to become a fully integrated system allowing you to complete your project in easily repeatable steps.
The miter/notcher utilizes a reciprocating saw to miter cut your tube or pipe. Alternatively, you can rotate the guide track out of the way and use a hole saw for notching. (Reciprocating saw not included.) This miter/notcher is designed exclusively for our Size 3 clamp.