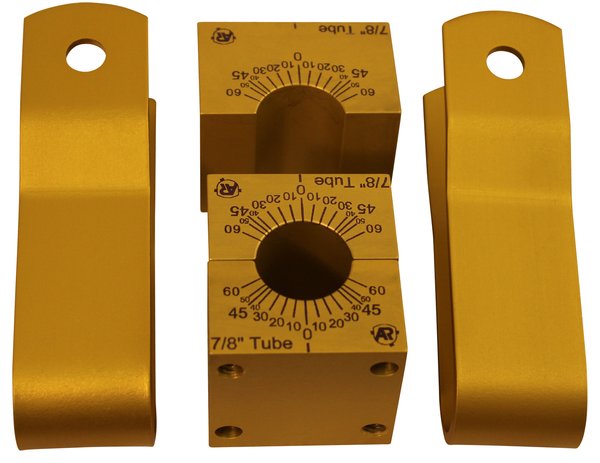 Complete Die Set
For ordering information, please call 360-379-0115.
The Complete Die Set consists of 2 slings and the corresponding dies. Made of durable aluminum with a anodized finish. Color coordinated and laser engraved for readability. Available in 6 sizes:
7/8" Tube (Gold)
1" Tube (Green)
1.25" Tube (Blue)
1.5" Tube (Red)
3/4" Pipe (Gray)
1" Pipe (Pink)
Square tube and other sizes are coming soon. Be sure to sign up for our email updates (at the bottom of the page) to stay informed about new sizes and accessories.